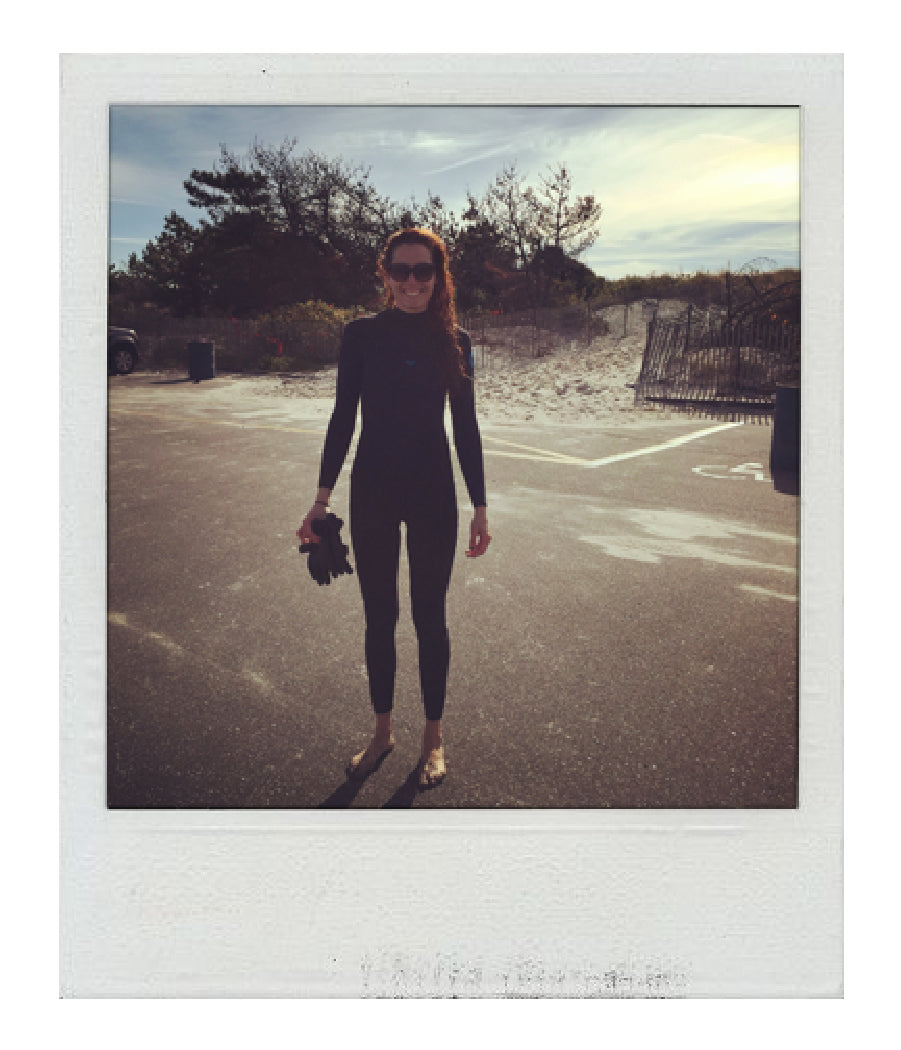 Our Story
Ever since MAÄT Founder and Designer, Fiona Devaney, took her first yoga class as a teen, she noticed how disruptive it felt to have to stop and grab a blanket each time she put her knee down. Whenever she practiced yoga, she thought — I need a legging with padding.
In the years that followed, she worked as a model, got her degrees in Fashion Design and Production Management from FIT and became a yoga teacher. Throughout this time, she continued to play with the concept of a high performance legging with built in knee padding. She knew she needed to figure out a design that functioned well, looked great and was comfortable to wear. 
Fast forward several years when she went surfing with a bad knee injury, sure that she'd regret it. Surprisingly, when she came out of the water, her knee felt fine. That's when she noticed that the knee pads on her wetsuit had an unusual shape and were ribbed like a moto pant. This became the inspiration for the MAÄT 1.0 Legging. She spent the next few years testing and experimenting with different materials and production methods until she got it just right.
Female Founders
Once Fiona had a prototype that fit, flattered and functioned the way she envisioned, she realized that she couldn't (and didn't want to) continue on her own. So, she tapped some of the people closest to her to build a team of amazing women who share her passion for conscious living, innovation and a healthy mind-body balance. Together that small (but mighty) team brings 15+ years of experience in the yoga/fitness and fashion industries to MAÄT. 
We're thrilled to present you with our debut product, the MAÄT 1.0 Legging.