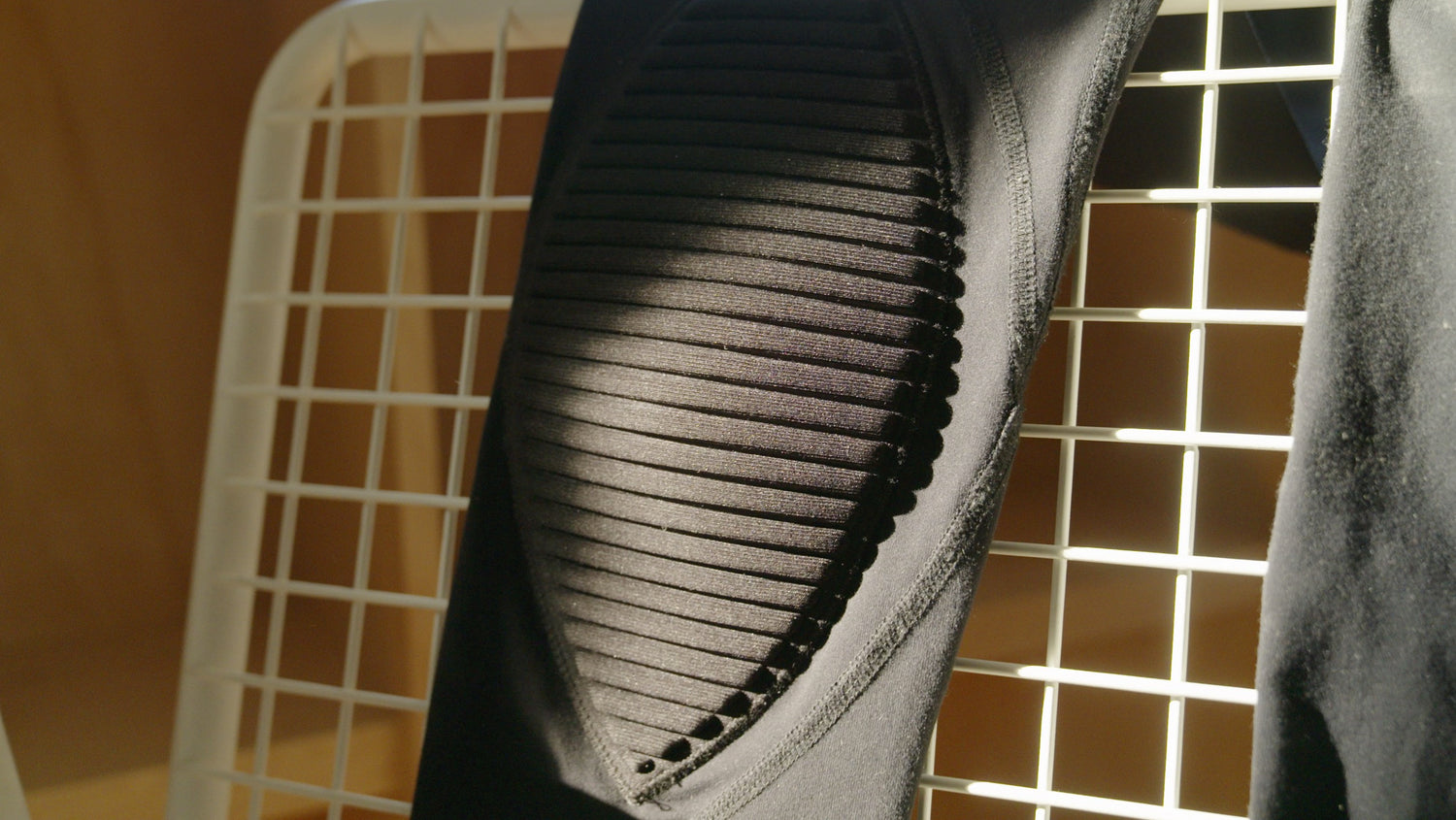 Our Patented Design
The MAÄT 1.0 Legging features a sleek, patented built-in knee pad that protects, supports and cushions without being bulky.
This transformative legging is manufactured utilizing durable, high-performance fabrics to provide optimal comfort and allow full freedom of movement.
It's All in the Details
Tapered Knee Pad

Puts wider coverage where it's needed most, without adding bulk.

Flattering Seams

Strategically placed to mirror the knee pads, they visually elongate the leg and flatter every shape.

Revolutionary Ribbed Design

Makes the knee pad sleek and form-fitting, allowing it to move with you.